Lock 'n' Level Twin Axle Videos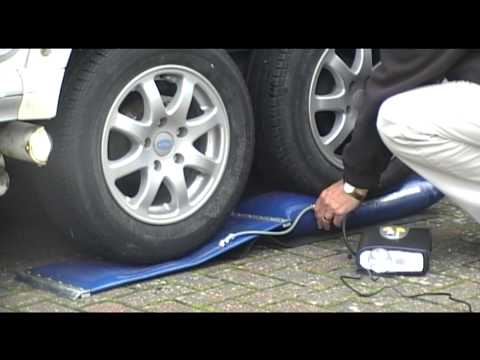 Twin Axle Leveling
As you will be able to see in the video, very little physical effort is needed to use Lock'n'Level.
The only changes we have made to the video is to speed up the inflation sequence. This normally takes less than 4 minutes to complete depending on the height of lift required.
With a caravan weighing 1800kg you can expect to be able to lift a maximum of 4.5"-5" (110 – 130mm). Once the wheel locks have been fitted and the balance valve has been opened the caravan weight is evenly distributed on both wheels. This means that no strain is loaded onto any unevenly loaded axles.